Business and Technology Working Together!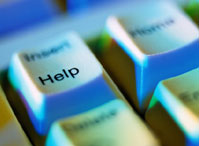 Servicing all your computer networking needs!
Idaho Business Technology, located in Boise, offers computer networking and services for commercial businesses in Southern Idaho and beyond. The range of services we offer and our emphasis on customer service and satisfaction positions us as a leader in computer system design and network problem resolution. Partnering with some of the world leaders in hardware and software supplies, Idaho Business Technology is a competent and reliable source for all your computer networking needs.
Idaho Business Technology is a full service solution provider for small and medium sized businesses that do not have their own personnel to effectively design, manage, and maintain their computer systems. We offer the ability to integrate strategic system design with timely and reliable service. We can assist you with network design consultation and the implementation and maintenance of a custom designed network system to serve your company's needs.
We are a customer-driven company that strives to deliver the most convenient and dependable service possible. We have a growing list of satisfied customers who recognize our solid reputation for delivering knowledge, professional service, and productive results.